About Solar City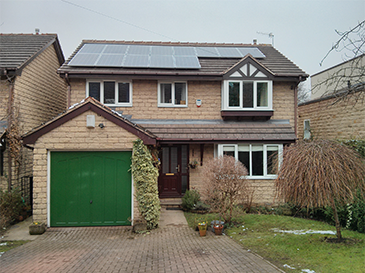 We pride ourselves on an ethical approach. We feel the financial and environmental benefits of installing PV solar panels are so strong that we don't need to over sell our services. We urge anyone who is interested to research the facts for themselves.
We conduct a thorough evaluation for each potential customer, and quite simply if we don't feel you will benefit from solar panel installation, we won't install it.
We have operated as a company for 25 years and, thanks to our flexible, professional nature, have many satisfied customers. We thrive on word-of-mouth recommendations
Solar City are part of the Microgeneration Certification Scheme (MCS). In order to benefit from feed-in tarrifs, your solar panels must be installed by a MCS accredited installer.
MCS was developed to provide consumers with an assurance that microgeneration products and installation companies meet a robust set of standards. With a Solar City installation you can be confident that the highest quality of equipment and tools will be used.
Solar City are also part of the Renewable Energy Assurance Limited scheme and any electrical work will be carried out by NIC EIC qualified electricians.
Why choose us?
Many Solar companies will only offer you a standard brochure with a generic estimated yield. We're different. Your free Solar City consultation will give you a unique estimated yield, based on the location of your property, the angle of your roof and any shading issues. WE HAVE DESIGNED AND INSTALLED 100s OF PV SYSTEMS AND THEY HAVE ALL ACHIEVED AT LEAST THE PREDICTED YIELD THAT WE CALCULATED.
We are dedicated to maximising the efficiency of your solar panel installation and maximising your energy yield.
Get in touch
To find out more, or to arrange a free, no obligation quote please contact us.