Financial benefits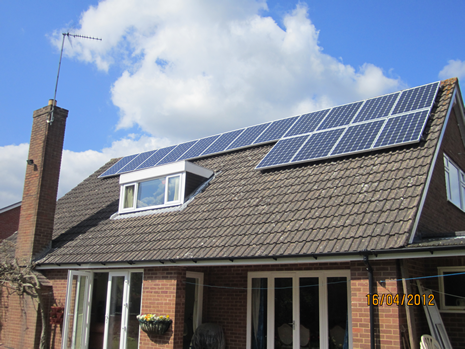 The Government's feed-in tariff scheme pays money to homeowners, businesses and public sector organisations who generate electricity through PV solar panels installed by an MCS accredited company, such as Solar City.
Our experience and expertise means you can trust us to successfully deliver on time and on budget every time.
Why go solar?
receive money for the electricity you generate - even if you manage to use it all. These payments are tax free and index linked for 20 years. Find out more about the feed-in tariff scheme.
although the feed-in tariff rate has dropped slightly, the significant fall in the price of solar equipment means solar is still a sound investment. An average domestic installation by Solar City pays for itself in approximately seven years. (This is based on a South faced roof with minimal shading).
use any electricity you generate, and sell any excess energy back to the National Grid.
extremely low running and maintenance costs
monitor the system's performance in real-time - a great PR and educational bonus for businesses and the public sector
Beat rising energy prices
With global energy demands rising and oil reserves falling, electricity prices will continue to rise. The Government have strict 'Green targets' to meet and have introduced the Feed-in Tariff scheme to encourage homeowners and businesses to switch to solar power.
The Government is financing the scheme through higher tax on fossil fuels. So if you're not benefiting from feed-in tariffs, you're paying for others to benefit.
Understanding your needs, talking your language
Solar City are ethical MCS accredited PV Solar installers who have expertise in quality installations. homes to large industrial and commercial buildings. We only use highly trained solar operatives and the optimum MCS accredited equipment.
As part of your free, no obligation consultation, a Solar City surveyor will use state-of-the-art solar analysis software to accurately evaluate all factors that will impact your installation. Our survey pack will include graphical representations of how the solar panels will fit on your roof, any shading issues throughout the year plus an estimated yield for your system over 20 years. Contact us to arrange your free consultation.